PC client Configuration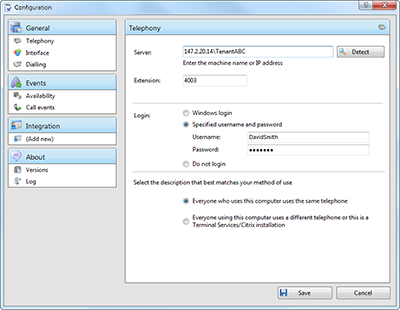 End user will have to enter in:


The server  

IP address

 + 

\

 + 

tenant name

e.g.

147.2.20.14

\

TenantABC

Extension number
Login credentials:
a) Windows Login
b) Specified username and password (should be preconfigured on the Server)
Important! When the ucplus server is set up in the recommended manner for multi-tenant installation, the "Do not login" option will introduce a security risk and should be disabled as a login method on the server.