Services -> Rules
The Rules service is used to replace portions of numbers, for instance if 'Least Cost Routing' is causing call information to be displayed incorrectly.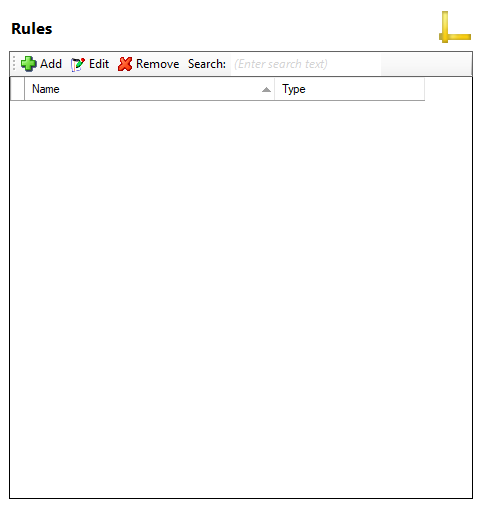 Add button

To add a rule, click the 'Add' button and enter a Regular Expression in the 'Match' and 'Replace' boxes. To test the rule, enter a telephone number in the 'Test' box and review that the result is as required. Rules defined here will take precedence over rules defined elsewhere.
Edit button

The rules that have already been created can be administered from this page by selecting them in the list and clicking the 'Edit' button.
Remove button

To delete a rule, select it from the list and click on the 'Remove' button.
Search

You can search for listed rules by entering text into the 'Search' box. The search function looks through the information in the item list.